Are you hunting for that first home or have you you found it?  Buying a house is one of the biggest steps into a world of adulting responsibly, and you want to get the homeowners insurance right.
If you're not already inundated with requests for financial statements, endless paperwork, inspections and appraisals, you will be… soon.
Usually the last concern on your mind is getting homeowners insurance and if you are like most folks, you put off to the very end of the process.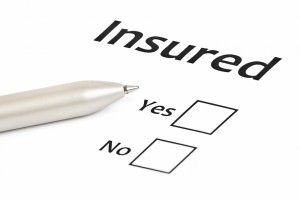 But there are a lot of reasons to NOT to do that…
For example, insurance companies have very specific requirements to insure a home.
Every once in a while, a home is uninsurable or has out of date features and it causes some real issues:
A roof older than 15 or 20 years
Fuses and knob and tube wiring instead of circuit breakers and updated wiring
Plumbing such as polybutylene or pipes that haven't been replaced in over 30 years
Buried Oil tanks and older furnaces
All of these can quickly torpedo the insurability of your new home.  If the agent you are working with doesn't ask about these things, and the home you buy happens to have them, I'll give you one guess as to what happens if there is a claim…
If you guessed DENIED, you are correct!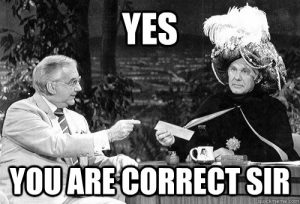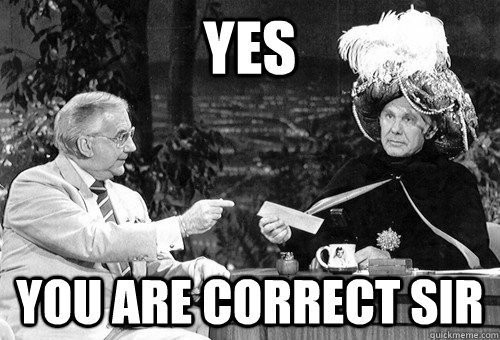 But finding the cheapest rate is usually paramount to anything else, which opens a whole other can of worms that we will hop into another day.
One of my favorite clients to work with is someone buying their first home insurance.
I love it because it gives me the opportunity to lay out some basics of homeowners insurance that they should consider when choosing the best policy, for what could be the largest purchase of their lives.
The experience for them ranges from excitement to nervousness, eagerness to frustration and so on.
That unfortunately can lead to a serious gap in coverage if they ever need to file a claim.
I'd like to believe that all companies and agents are going over the important endorsements and options that need to be considered.  But then I get an email that goes something like this:
"Hey, thanks for the quote.  We have found an option that is cheaper and have decided to go with them."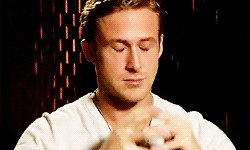 Ugh… Beaten by price?  Surely not.
As an independent agent, we have access to so many companies that our rates are just as low as other companies.  So whats the difference?
Endorsements.  Most homeowners insurance companies you call to get a quick quote take shortcuts and conveniently leave them off.
We always add very specific endorsements that are optional, but critical.
Unfortunately, these shortcuts aren't discovered until you have a claim… and it gets denied.
So what should you consider when looking for your homeowners insurance policy?
The Basic Coverages of Homeowners Insurance
Replacement Cost:  The replacement cost is the dollar amount it will take to physically clear debris and rebuild the home.  It is not the market or appraisal value.  FORGET THAT NUMBER!  It has nothing to do with the replacement cost.  Sometimes this number is higher or lower than the purchase price, depending on the land value.
Personal Property:  This coverage is usually 50%-70% of the replacement cost.  This coverage will replace your "stuff" if there is a loss.  Look at it this way, if you take the roof of your house and shake it upside down, anything that falls out is your "personal property"
Other Structures: If the home you are buying has a detached garage, shed, barn or outbuilding, coverage to repair and replace is here.  Usually listed at 10% of the replacement cost, but can be increased to 20% or can be scheduled if that isn't enough to replace it.
Loss of Use: If you can't stay in your home after a covered loss, this coverage steps up to pay for you to live somewhere else until you can move back into your home.  Always listed at 20% of the replacement cost.
Liability: In case someone is injured on your property do to your negligence and brings a lawsuit against you, you will have money for your legal defense and any settlement.  The standard coverage is $100,000 to $300,000, but I recommend starting at $500,000.  It literally costs $5/year more.
Medical Payments: Along the same lines as the liability, medical payments comes into play if someone is injured on your property, but it won't likely lead to a lawsuit.  The standard limits range from $1,000 to $5,000.  In case you haven't guessed it yet, I'd recommend $5,000.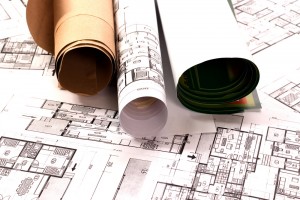 After the coverages are squared away you need to choose a deductible.  This is the amount you are responsible for before insurance kicks in.  Deductibles will range from $500-$2,500 typically.
My advice on deductibles is simple.
Choose the highest deductible you can afford and are comfortable with.
Why do I say that?
Because unlike auto insurance, homeowners insurance is extremely punitive if you files 2 or more claims in a 3-5 year period.
Examples of this are kinda nasty.
A homeowner was paying $769/year for their homeowners insurance.  He files a $1,300 water claim when water leaks on the wood floor.  He had a $500 deductible on a $600,000 house.
No big deal yet…  A year later though, a small storm pops up and causes wind damage to the home resulting in a $8,000 claim.
Here is where things get bad.
Either one of those claims on their own would have been fine, but because there were more than one claim in a three year period, the company non-renewed the policy.
By the time I got done shopping about ten other companies I had my best option.  $4,122/year!  Believe me when I tell you, he was upset! 
So, those are the basics.  Most policies are similar when it comes to these.  But where things get funky is in the previously mentioned, Endorsements.
Endorsements on a homeowners policy make all the difference.
Endorsements of Homeowners Insurance
What is an endorsement?  Homeowners insurance policies are just contracts.  Endorsements remove and add to those contracts.
A basic insurance policy offers those basic coverages.  But there are gaps in those coverages that can leave you vulnerable.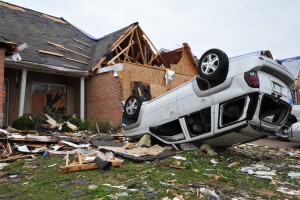 Open Perils vs Named Perils: The amount of coverage is important, but probably more important to consider is "how is my stuff covered".  The answer?  It depends.  If you go with the basic homeowners policy that the big companies offer (ie. Geico, State Farm, Allstate, Nationwide, Farm Bureau) then "your stuff" is likely covered on a NAMED PERIL basis.  This means that "your stuff" is only covered if the policy specifically names the peril, like:

Fire or Lightning
Windstorm or hail
Explosion
Riot or civil commotion
Aircraft
Vehicles
Smoke, meaning sudden and accidental damage from smoke
Vandalism or Malicious Mischief
Theft
and Others
 So basically, if its not on the list its not covered.  The alternative?
OPEN PERIL COVERAGE.  Only offered on two homeowners insurance policy forms, the HE7 (Enhanced Policy) or HO5 (Comprehensive Policy).  This coverage states that it will pay for an damage done to your personal property, for ANY REASON unless the policy specifically excluded it. (See Exclusions below.)
Extended Replacement Cost, Dwelling:  The basic policies limits allow for coverage up to the replacement cost listed.  The extended replacement cost endorsement allows the policy to pay up to 125%, 150%, or even Guaranteed Replacement Cost.
Replacement Cost Coverage, Personal Property:  The standard policy actually does not come with this coverage added.  Most agents do a decent job of adding this, but if you don't know to ask and they don't… Well lets just say you won't enjoy the outcome of a claim for your personal property.  Let me sum it up this way,  without this endorsement, the insurance company will give you garage sale prices for your stuff, instead of replacing it with new items.  Whoops!
Water Backup Coverage:  This is probably the biggest gap I see in most homeowners insurance policies.  Imagine that your toilet becomes clogged.  Not only that, but then everything that was in the toilet and drain lines starts coming back into your home and all over your floors.  This happens ALL THE TIME, but if you don't have this endorsement, it is NOT covered.  Typically coverage can be purchased from $5,000, $10,000, $25,000 and even $50,000.
Earthquake: NOT included in the standard policy.  This endorsement has to be added to be covered.  Here in Asheville, we do get Eartquakes from time to time.  There hasn't been any too severe recently, but with a fault line nearby, anything is possible.  The endorsement usually comes with a 5% deductible of the replacement cost of the home and runs anywhere from $100-$300/year.  (Are you starting to see why getting the lowest rate on homeowners insurance is not the most important thing?)
Mortgage Expense:  All policies cover your loss of use, but the HE-7 Enhanced policy actually picks up a portion of your mortgage if you can't stay in your home because of a claim.  Game Changer!
Ordinance and Law:  Buying and older home?  If you are, this endorsement to increase the coverage for ordinance and law may be critical.  If a portion of your home is damage by a covered loss, your insurance will repair what was there.  What they won't do is go in and update the entire home to make sure it is up to the current code per your city.  Don't get burnt here!
Life Insurance:  Ok ok, this isn't an endorsement on the homeowners insurance policy, but it is incredibly important.  If you are buying a home with a spouse and that person is relying on you to keep up with bills and a certain lifestyle, then Life Insurance is absolutely clutch!  Did you know that a $250,000 term life policy can cost less than $200/year?  That is seriously cheap!
Endorsements can obviously shape your homeowners insurance policy for the better.  These are only a few of the available endorsements.
Refer to your policy or agent to ask about all the endorsements available.
PRO-TIP: What you don't know CAN hurt you.
Exclusions
Homeowners insurance policies are just big contracts between you and the insurance companies.  If you read the actual policy language, it lays out what IS and IS NOT COVERED.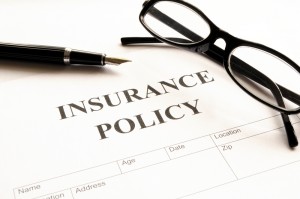 I've touched on the things that are covered.  But what is excluded by your homeowners policy?  Here are a few of the top exclusions.
PRO-TIP:  Understand that your policy may differ, so feel free to actually look at it.
Ordinance Or Law
Water (Careful here.  Water is covered in some ways but not others.  AKA Flood.  Read your policy VERY CAREFULLY)
Earth Movement
Power Failure
Neglect/Wear and Tear
War
Nuclear Hazard
Intentional Loss
Aside from these exclusions, there are very specific duties you have after a claim occurs.
PRO-TIP: PLEASE READ THESE DUTIES AND UNDERSTAND THEM.
Lets Wrap This Up
As you can see, there are a lot of variables that go into homeowners insurance.  In North Carolina, we have a few different policies altogether just to make things a little more interesting.
Here is a recap of the top mistakes first time homebuyers make, when taking out homeowners insurance:
Buying a homeowners insurance policy based on price alone
Not discussing specific home details with an insurance agent to ensure eligibility
Not having the correct endorsements listed on the policy
Not choosing the correct deductible and knowing how claims work
Not understanding policy exclusions
Not working with The Juengel Agency (OK, I just added that as a shameless plug, but we would seriously love to help!)
Based on the information that I just laid out, price is subject to quite a few things.
You may have a quote for $500/year which is great.  But what does that cover?
I'm not trying to come off as a doomsday theorist here, but as an agent, after having experienced the worst case scenario, it becomes abundantly clear how bad things can get and how to best avoid those situations.
The big companies have done a fantastic job of making us all think that PRICE is the most important variable.
Simply put, IT IS NOT.
Hopefully now, youngsters out there adulting for the first time can see that price actually takes a back seat to coverage when it comes to homeowners insurance.