If you are married or have been married  you probably know the big questions that need to be answered before you can walk down the aisle.  Where do we want to get married, who do we want to invite, where do we want to honeymoon,  and of course, who do we call for our wedding insurance?  OK, that last question is probably not in the top 5, but maybe it should be.
Of course I would think that, because I'm an insurance agent!  However, I am here to help you while you attempt to adult a major life milestone.
But, before you can escape to the airport with your soulmate, fly off to whichever destination you have chosen, and finally exhale and relax, you must first survive your Wedding Day.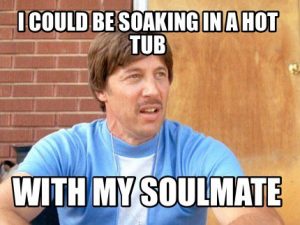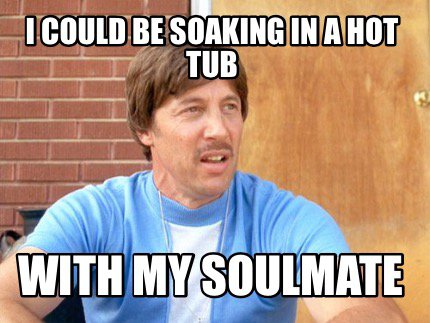 Why Wedding Insurance?
It is the culmination of months of planning to make sure everything goes off without a hitch.  As my family would say, it's the first day of the rest of your lives.
There are any number of things that could go wrong that could not only cost you money, but really put a damper on your special day.
Pro-Tip: Life happens and not everything can be perfect, so try to relax and enjoy the day.  Wedding Insurance helps.
Rings get lost, dresses get torn, caterers and DJs can flake out, your crazy Aunt Rita could get turnt up drinking the chardonnay Bandit she snuck in her purse, or a couple of uninvited guests could pop in and cause some trouble.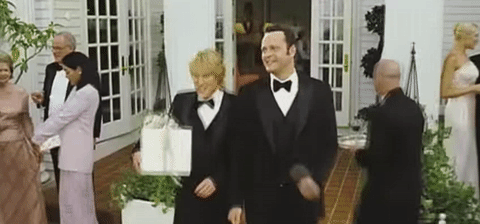 These things just happen!  So you really have two options:
Run away and elope in Vegas
Get a good wedding insurance policy
Assuming you can't pull off the first, the second is totally doable.
I've helped many couples figure out which things worry them the most and put a plan together to help them relax and truly enjoy their day.
What should a good Wedding Insurance Policy look like?
Here is a rundown:
Cancellation and Postponements
Lost Deposits
Lost Event Photos and Videos
Lost or Damaged Event Gifts
Special Attire/Dress and Tux's
Jewelry Coverage
Additional Expenses
Liability and Liquor Liability
Wedding Insurance will also help you out if someone slips, falls or is injured and wants to sue you.
Or if someone drinks a little too much and causes damage or an accident.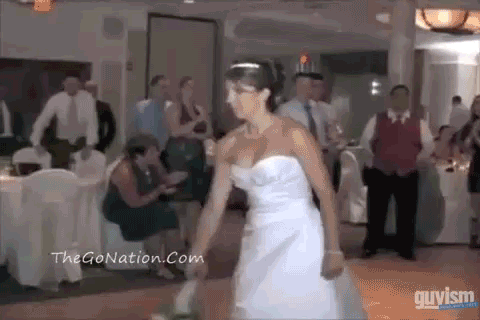 Obviously, all of those things could easily make your wedding day a little less enjoyable, but knowing there could be a policy to back you up may set your mind at ease, just a little bit.
Pro-Tip: Wedding Insurance does not help when it comes to overbearing parents or in-laws.  You're on your own there.
How much does Wedding Insurance Cost
It's easy to see what can go wrong and why you need a policy, but you might be worried about cost and figure you'll just "roll the dice".
The good news is that a great Wedding Insurance policy is extremely affordable.
The premium range is anywhere from $160 to $1,300, depending on how much coverage your event needs.
So, yeah.  That is super reasonable.
So grab some wedding insurance, save money and skip the dove release, and fire up that Kenny G!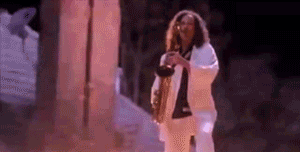 Pro-Tip: Unless you have a time machine and are getting married in the 1990's, don't let your DJ actually play Kenny G.
*Authors Note:  The above Kenny G reference was for entertainment value.  I am fine admitting that I enjoy smooth jazz and occasionally Pandora throws out some Kenny G, to which I listen and don't skip.
OK lets move on!
First Comes Love, Then Comes Marriage, Then Comes… Combining Insurance?
So you are back from your honeymoon, your sunburns are healed, and you are ready to start the task of combining your finances, bills, and insurance.
Hopefully you aren't just finding out that your spouse has mountains of debt or a driving record thats a mile long.
So what should you consider when it comes to moving into this next stage of life?
Life Insurance
This is usually the most cringeworthy insurance product out there for some reason.  I get it.  It's not comfortable to lay it all out there and contemplate your mortality.
In fact this is how I imagine most folks look when I bring up life insurance over the phone…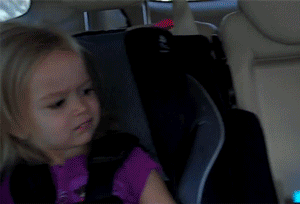 It is however, necessary.  Getting married means joining together to plan out and set goals for what you want your life to look like.
Unfortunately things happen.  That's just the way it is sometimes.
You should consider what you or your spouse will need to continue on in case something happens to you.
OK, so let's talk about the cost.
The Cost of Life Insurance
I think there is a big misconception about how much life insurance costs.  A lot of people think it's expensive and unaffordable, when in reality, it's very affordable.
The range for most policies is between $20/month to $60/month.  That is not expensive at all, considering it is replacing your earning potential and portion of the bills!
A few reasons to consider getting life insurance:
Family Protection
Income Replacement
Debt Reduction/Payoff
Lifestyle Security
Let's be real honest here.  We make sure our Toyota's, Ford's and Honda's all have "Full Coverage", but when it comes to insuring our very lives we tend to fall short.
No, the coverage you have through your work is not enough, and no it does not follow you if you quit or get laid off.  I'd always get it when available as it's super cheap, but it's definitely not enough for your new family.
The following is a very real and very sad story.  It was one of my first experiences seeing when things go bad.
When I started in insurance I worked for State Farm in Florida.  The agent I worked for was helping a young couple get life insurance on the husband, who was the bread winner.

He made a lot of money and they had a very nice home, like $600,000+.  They also had a 1 year old son.

As with everything in life, we get busy and he was no different.

He had actually gotten his life insurance started and everything was set and ready to go… except for making the first payment.

He was killed in a freak head on collision leaving his wife and son behind.  That in itself was tragic.

What made this situation worse, was that she didn't work and didn't have the means to maintain the life they had created.

So she sold the house and the cars.  With what equity was left because of the mortgage and loans, she had enough to move into an apartment.

Already grieving, she started working two jobs and had to move into a very small apartment with her son.  I remember her coming in to pay her car insurance from time to time.

My heart broke for that woman and her son.  It could have all been so very different.
I don't tell you that story to depress you or guilt you into getting life insurance.
But rather, just to consider that something so simple as a life insurance policy can have the biggest impact if something happens to you.
When you are ready relinquish your sleep and sanity and have a kid, there are some great options for them as well.
Here are my thoughts on that:
BUYING LIFE INSURANCE IS TRULY ADULTING AT THE HIGHEST LEVEL.
Personal Articles Floater or Policy (Hint: Jewelry)
In what is truly one of the worst names of any insurance policy, a Personal Articles Floater is actually very practical and useful.  I'll just mention up front that these policies run $25-$200/year, depending on the value of your jewelry.
It is also super easy to understand and explain.
Basically it is going to cover your expensive rings, watches, earrings or other jewelry with the following terms:
Replacement Cost
$0 Deductible
Open Perils (In case the massive stone in your engagement ring disappears into a large body of water, for example)
The Standard Homeowners Insurance Policy gives limited coverage for jewelry and only Named Perils in most cases, subject to your deductible.
In other words, without the Personal Articles Floater, you could be up a creek without a paddle.
Pro-Tip: You should always consult your independent insurance agent and specific policy for it's terms and conditions.  🙂
Homeowners Insurance
Just head on over to my blog on how to Adult Responsibly with Homeowners Insurance:
First Time Home Buyers: Adulting Responsibly with Homeowners Insurance
Auto Insurance
This isn't a very complex idea at all.  Some couples take a little bit of time coming to terms with the fact that they now have to combine their Auto Insurance.
There are a few really good reasons as to why you should and technically have to combine your Auto Insurance.
Your insurance company generally requires it
You get a huge discount by having more than one car on a single policy
Keeps your coverage similar on both cars (In case one of you is still scooting around town with State Minimum coverage)
Getting married means sharing your lives, including your auto insurance, for better or for worse.
In Summary
Getting hitched is a wonderful time in our lives.  It's one of the biggest turning points for most of us and comes with a few steps to consider as you move forward.
Hopefully this information has been helpful and gives you some good ideas on how to have an awesome, less stressful wedding day and beyond.
Remember, we are adulting here and I want it to be as easy as possible for you.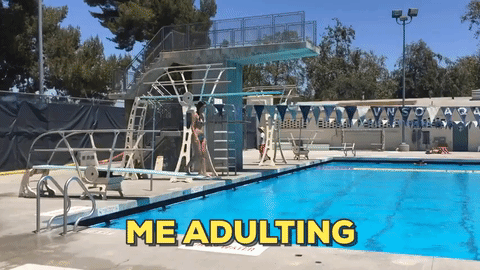 If you still feel like this and just want to make it easy on yourself, give us a call.  We can help make adulting with insurance easier.