I was born and raised in Dayton, Ohio.  I made my way to Asheville via a 5 year layover in Fort Myers, Florida, when I realized it was just a little too HOT for me.
I met my beautiful wife, Emily, and we escaped back to the Carolina's.  I didn't realize it at the time, but this would officially make us "half-backs".
A half-back is someone who flee's the frigid North for warmer temps, realizes that constant heat and lack of changing seasons of the far South (Florida) isn't all that great, and retreats about halfway back to where they started (N. Carolina).
But I will gladly take that nickname if it means I get to walk out of places like the grocery, gym, work, and see images like this…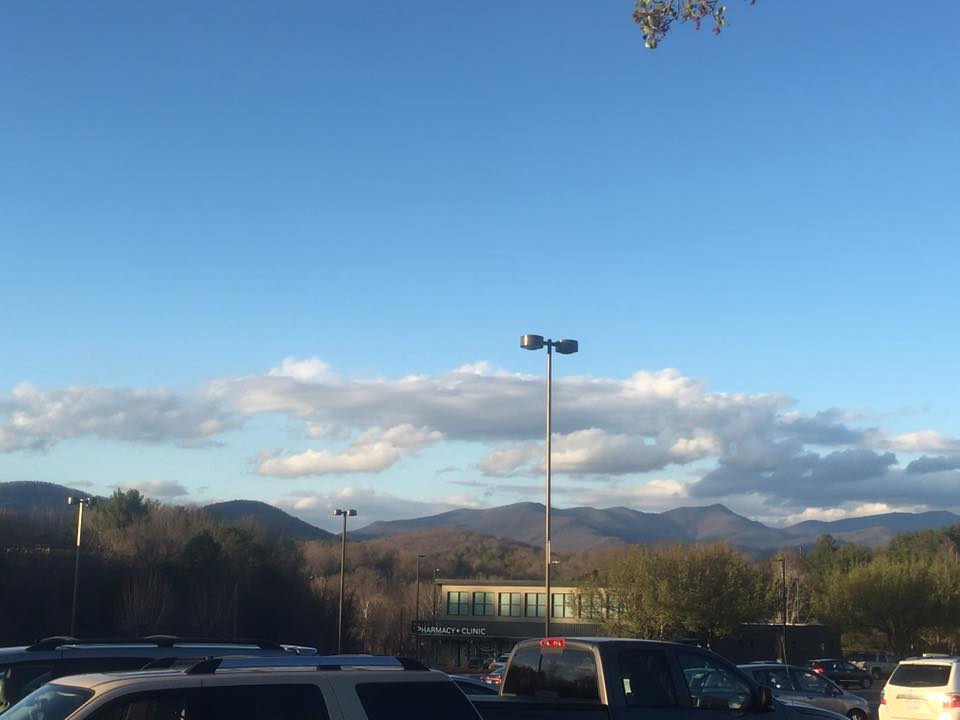 Outside of  the East Asheville Gold's Gym looking toward Mt. Mitchell, Photo Credit: Robbie Sherrill
By the way, did you see that awesome photo at the top of this article?  That credit goes to our friends Jennifer and Joe Mackey at JCM Photography.  They do some amazing work, so if you need any family portraits or are planning your wedding, I highly recommend them.
Welcome to Asheville
The Land of the Sky
The Paris of the South
Beer City USA (Cheers to that, more on this soon)
The Craft Beer Capital of the World
Asheville has a lot of different nicknames.  All of them well deserved and all of them highlighting the best our town has to offer.
The city is most famously known for our: Food, Craft Beer, Amazing Views, Hiking and Biking, Craft Beer, Fly Fishing, The Biltmore House,  Music, and finally Craft Beer.
We are nestled in the heart of the Blue Ridge Mountains in Western North Carolina, with a strong mix of the most eclectic artists and free spirits to the most traditionally southern natives and everyone in-between.
One of my favorite aspects about life in Asheville is the strong sense of community.  I wanted to reach out to a few local Ashevillian professionals and have them tell you what they love most.
So look for the little breakouts like this:
---
Meet Robbie Sherrill, a realtor with Carolina Mountain Sales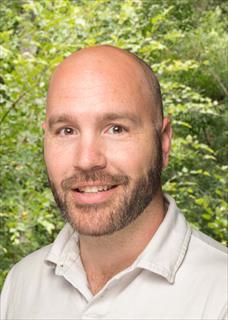 ---
Getting Outside
Asheville and the surrounding mountains just beg you to come explore.  One downside, if even a downside at all, to living here is that every morning the views from your commute highlight you where you'd rather be…
Up in the mountains exploring.
Within an hour's drive from downtown, there are dozens of amazing hikes along the Blue Ridge Parkway.  You can literally eat a fantastic breakfast at Biscuit Head, go explore some trails and see some million dollar views, then be back for lunch and a craft brew at Wicked Weed.
Here is a quick rundown of our favorite hikes:
Craggy Gardens
Mt Mitchell (The highest peak East of the Mississippi)
Max Patch (Not easy to get to, but worth the drive.  Max Patch is a bald mountain top with 360 degree views)
Graveyard Fields
Black Balsam Knob
Bearwallow Mountain
Mt Pisgah (There is an Inn you can stay at here with a fantastic restaurant on the Blue Ridge Parkway, talk about a room with a view.)
These are just a few of the abundant trails leading to spectacular views or as previously mentioned 60+ waterfalls.  The hikes themselves can range from 1/4 Mile up to 3 Miles and beyond, depending on your time or ability.
Here is a great resource for the Best Hikes.
If you don't have time for a hike up on the Blue Ridge Parkway, there is plenty to see in town.  In fact, we have the largest privately owned home in the United States, available for you to explore.
The house itself has more than 250 rooms, 33 of those bedrooms and also has 65 fireplaces.  Construction was started by George W. Vanderbilt in 1889 after visiting Asheville and being inspired to build a French renaissance style chateau.  The home was completed and first entertained guests on Christmas of 1895.  It remains the largest privately owned home in the United States, with 178,926 square feet.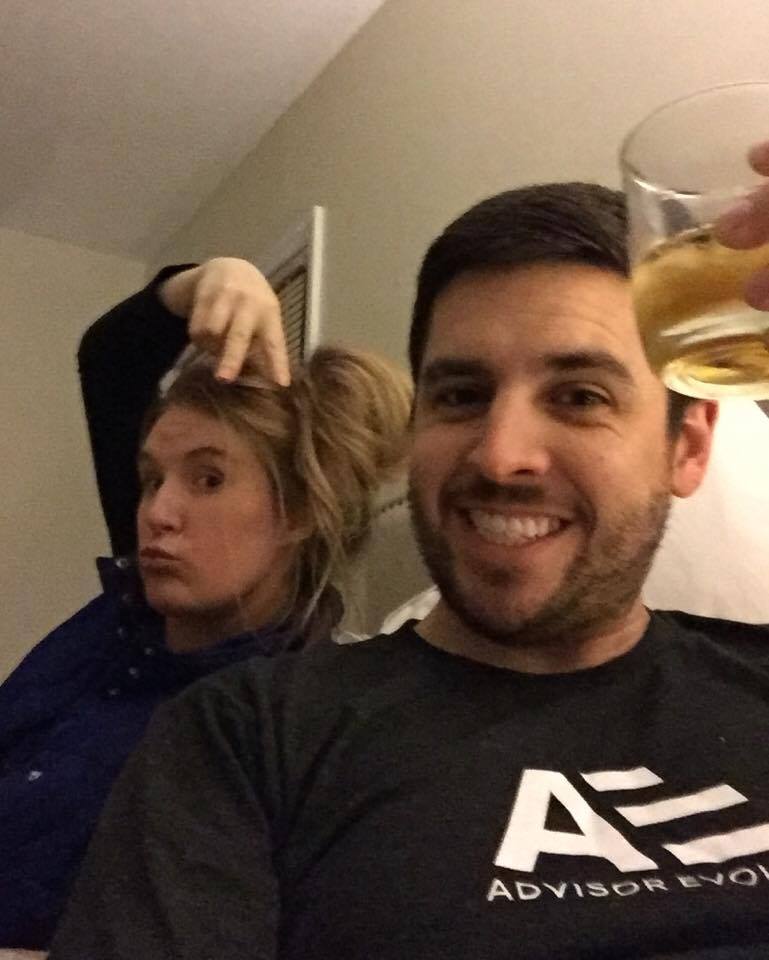 (Emily and I are already making plans to build our own french renaissance chateau soon.)
But, the Biltmore House is truly something everyone should experience at least once.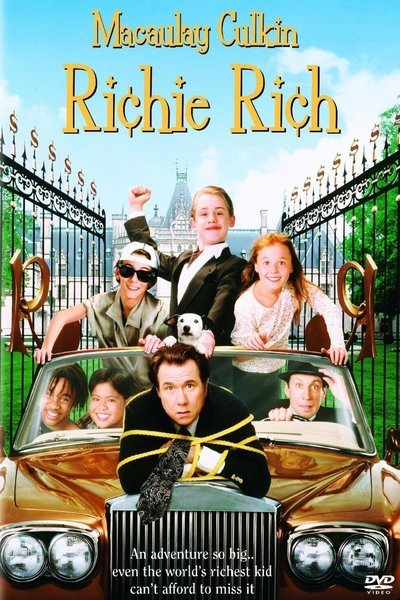 Of course, if you are a millennial you will instantly recognize the home from the hit movie, "Richie Rich".
The property offers much more than just a tour of the home.  There are two hotels, a winery, horse trails, running and walking trails, restaurants, an off road driving experience from Land Rover, clay shooting, and so much more.  You can spend days on the property exploring alone.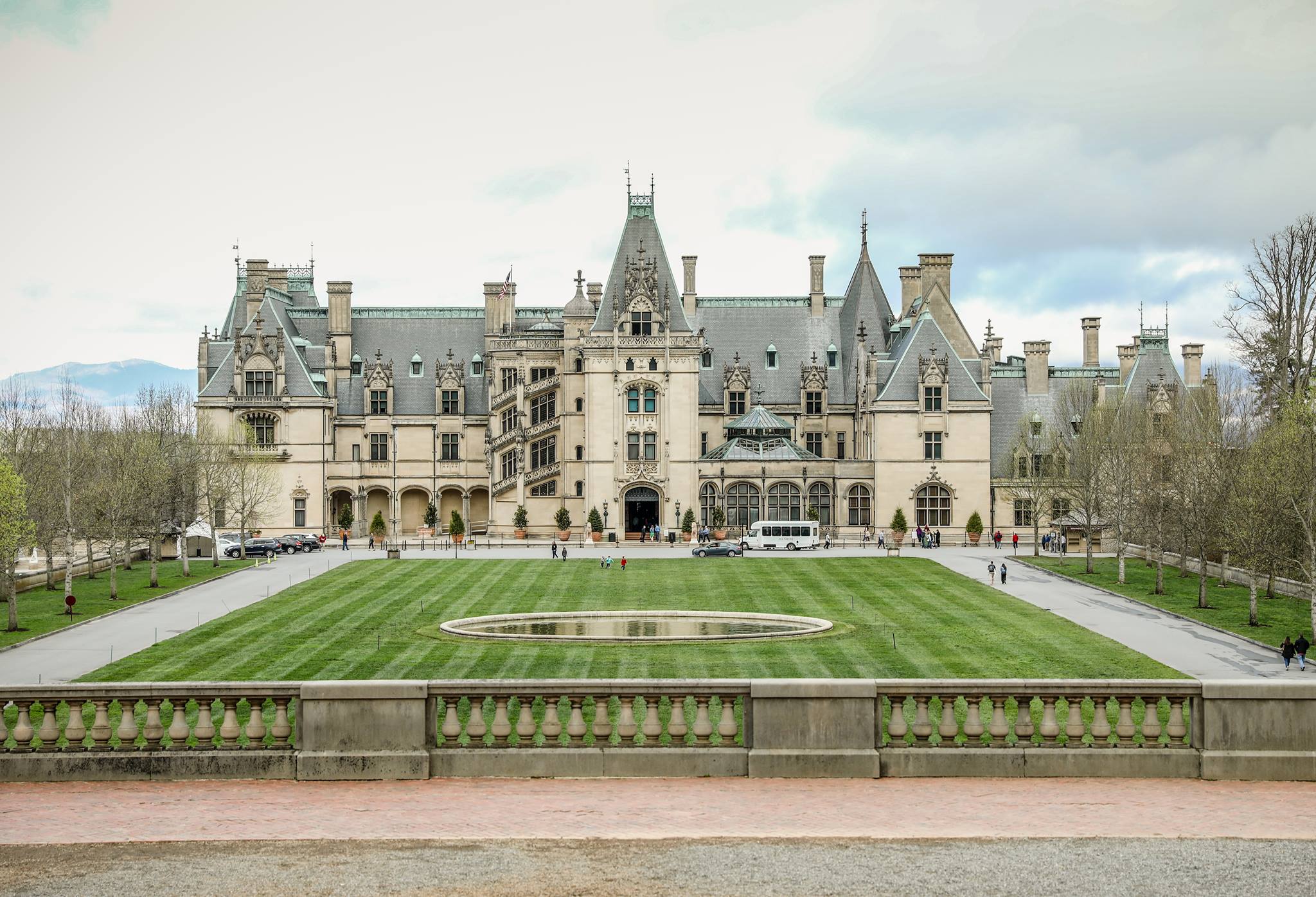 ---
Meet Zack Adam, Branch Manager for Prime Mortgage Lending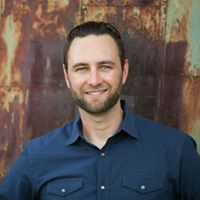 Fave Food: Smokey Park Supper Club
When I am not closing loans, on time, every time: Hiking on the Blue Ridge Parkway and searching for waterfalls
Why I Choose Asheville:  The town's cultural and artistic focus on what matters in my life
---
Where to Eat
Asheville has become a mecca of the hottest foodie spots in the South.  To add to the fact that the food here tastes amazing is the fact that there is such a wide variety of options.  From Southern Comfort food to my favorite, BBQ, and many others, Asheville doesn't disappoint.
Here are the Juengel Agency's top picks for every genre in Asheville:
BBQ
Buxton Hall – You won't care that your clothes will smell like BBQ after you leave.  The fried chicken sandwich is clutch.
Indian Cuisine
Kathmandu Cafe – Some of the best Tikka Masala I have ever tasted in my life.  The atmosphere here is authentic and comforting.
Mexican
Sonora Cocina Mexicana – Serving up an amazing array of taco's and other tradition Mexican specialties, with an Asheville twist.  This new addition to Asheville quickly became one of my favorites.
Pub Food
Wicked Weed – No one does Pub Food better.  No one.  Definitely try the Sweet Potato Bisque and the Carolina Bison Burger.
Mediterranean
Twisted Laurel –   What is there to say, I love their Greek Platter, with lamb of course.
Seafood
The Lobster Trap – Award winning, environmentally responsible, and the freshest lobsters straight from Maine.
Finer Dining
Cucina 24 – One of, if not the, best steaks I have ever eaten.  So incredible that Salt Bae himself would recommend it 10 out of 10 times, if he ever tried it.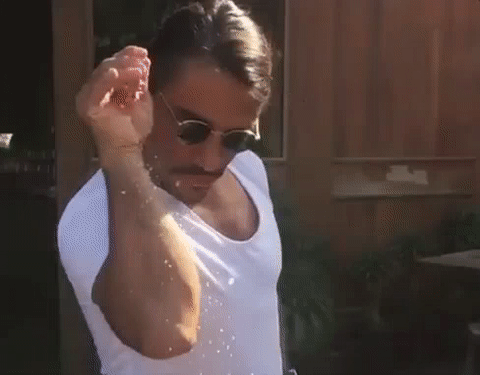 And last but certainly not least.  The most important meal of the day.
BREAKFAST
This one is a tossup in my book.  We have the absolute best breakfast spots in the Southeast.  Here are my favorites:
Biscuithead – These biscuits are good.  Real good.  This is Southern Breakfast done right.
Happy Jacks – The perfect greasy spoon for a Saturday or Sunday morning.  The biscuits and gravy are out of this world good.
The Black Bird – This is were you go when you are looking for the perfect weekend brunch.  My go-to, El Nica (Avocado Toast) and a Blackbird Bloody Mary.  Can I get an AMEN!
---
Meet Karon Korp, a realtor with Asheville Realty Group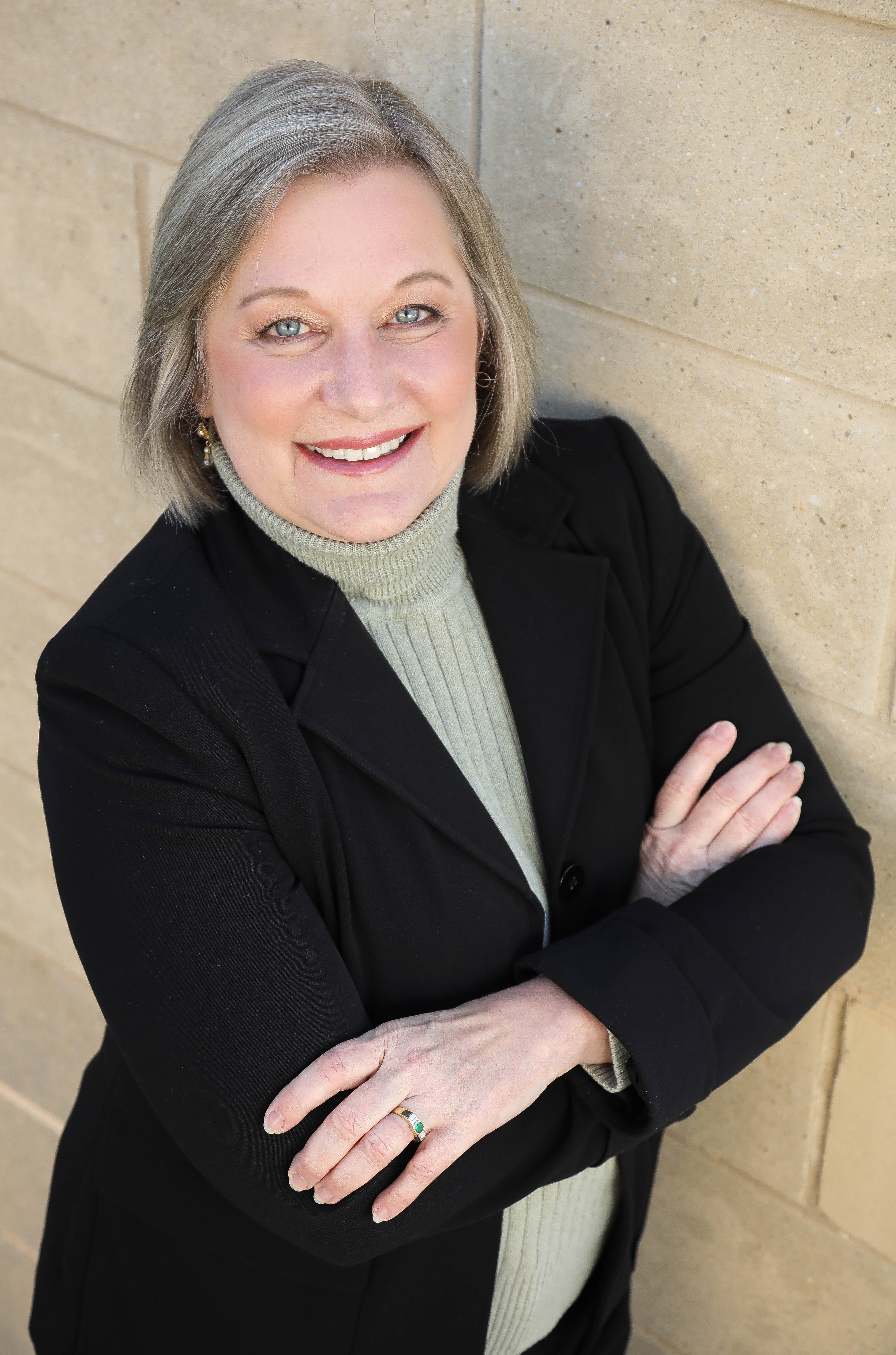 ---
Where to Drink
Beer City USA isn't a name that gets thrown around easily, nor does the Napa Valley of Beer.  Names like those are earned.  The city of Asheville itself is home to a dozens of breweries and that number increases as you exit the city limits.
A few breweries are national or international brands that originated here or chose to open locations here.  New Belgium, Sierra Nevada, Oscar Blues and now Wicked Weed are producing beer here in Asheville and shipping out to the nation.
Here are the Juengel Agencies top spots for a great brew.
Made popular for their Fat Tire Amber Ale, they just recently opened a brewery and tap room on the French Broad River.  Right in Asheville's River Arts District, this is a must stop location.
Favorite Beer:  Voo-Doo Ranger Imperial IPA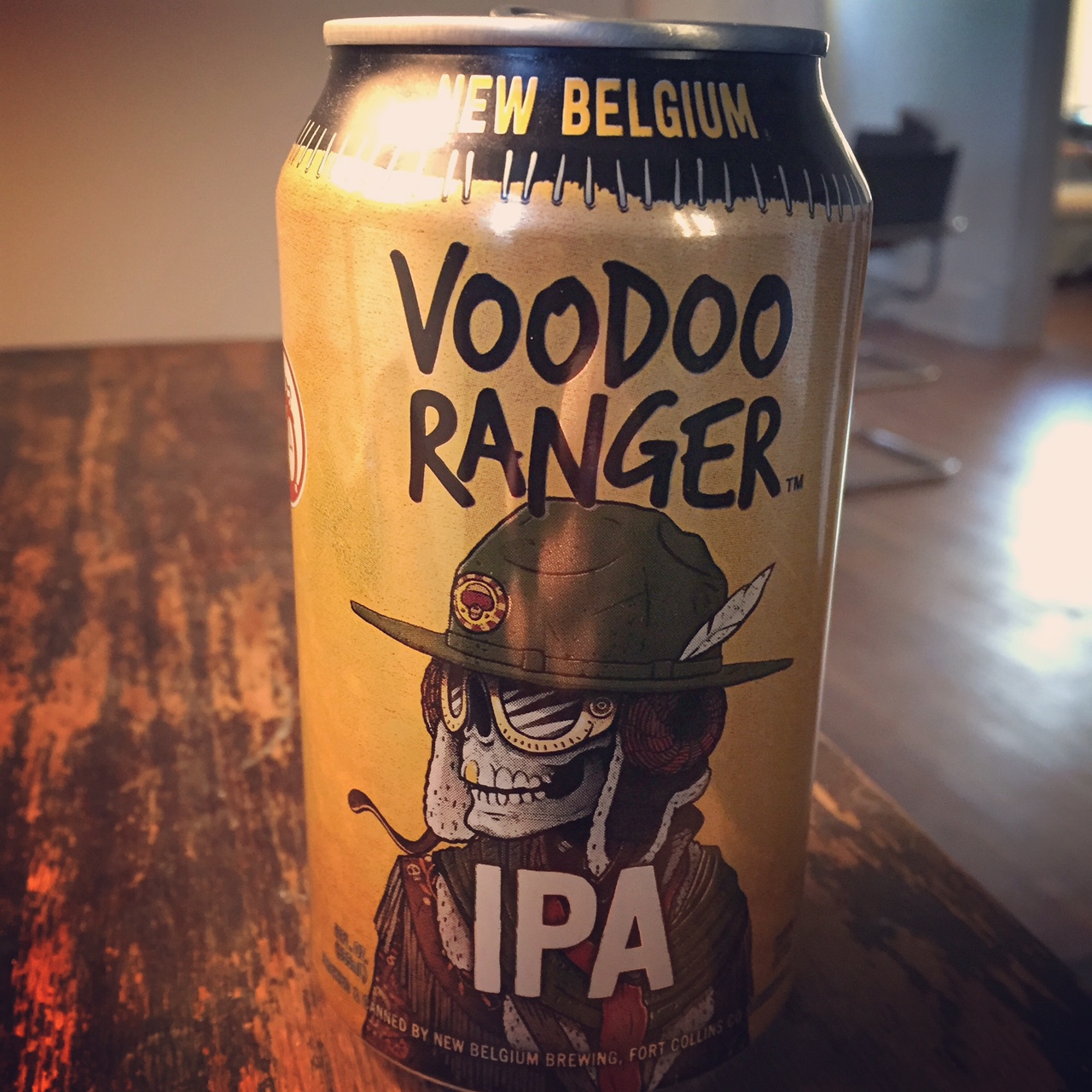 Now has two locations, their Pub (with amazing food), and the newly opened Funkatorium that serves a special line of sour and funky beers.
Favorite Beer: Freak of Nature Double IPA or Napoleon Complex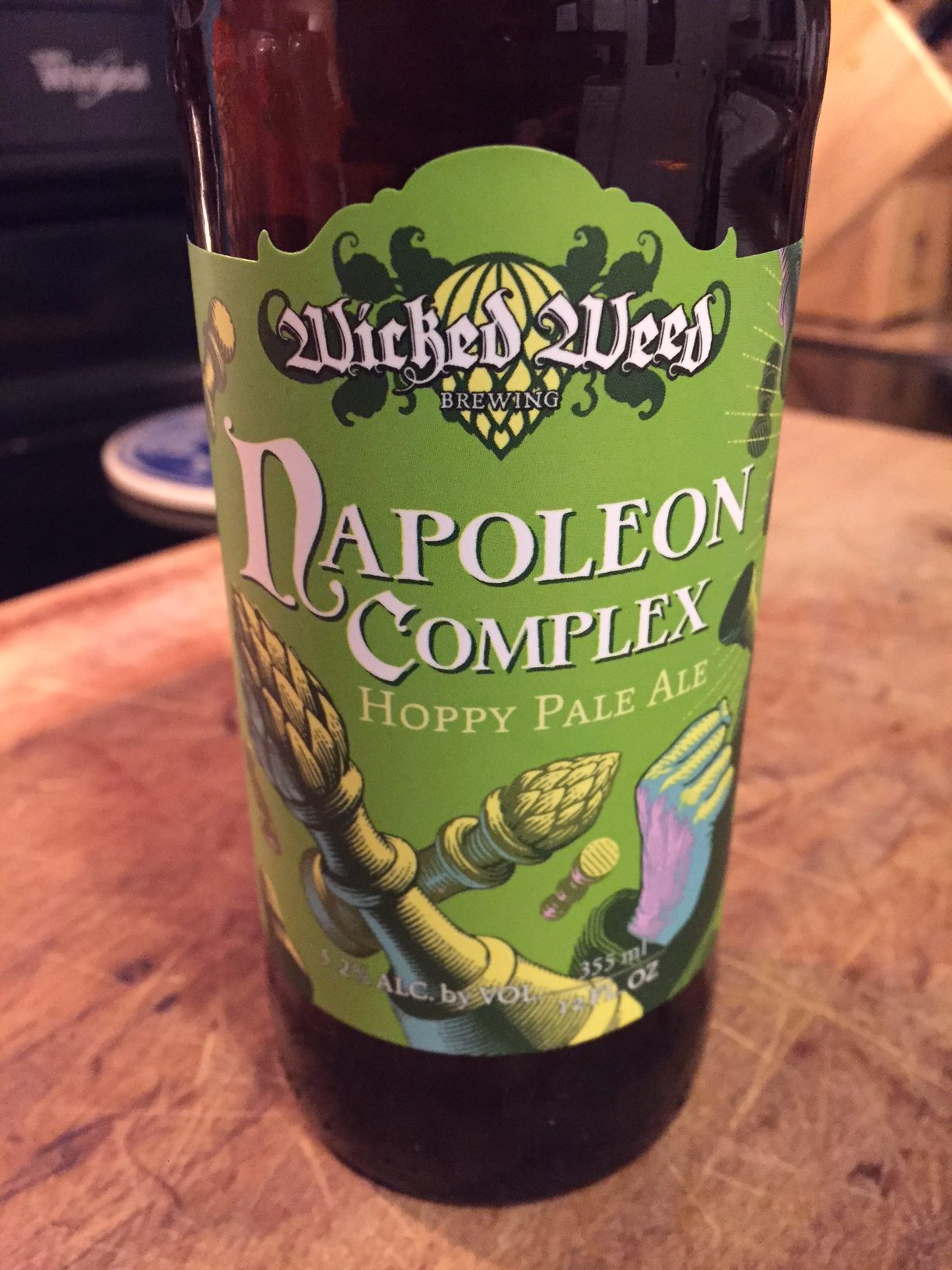 Located just South of Asheville in Brevard, NC.  Oscar Blues second location offers a great atmosphere to hang out as well as some amazing beer.
Favorite Beer: Ten-Fidy Imperial Stout
WOW.  That is all you can say when you first drive up to their Mills River, NC location, just south of Asheville.  My first thoughts were that I had arrived at Willy Wonka's version of a brewery.  The location is impressive with a sprawling outdoor area.  Lots of comfy rocking chairs, a huge fire pit, outdoor music stage, corn-hole and bocci ball games, and of course, the beer is equally as great.
Favorite Beer: The classic, Pale Ale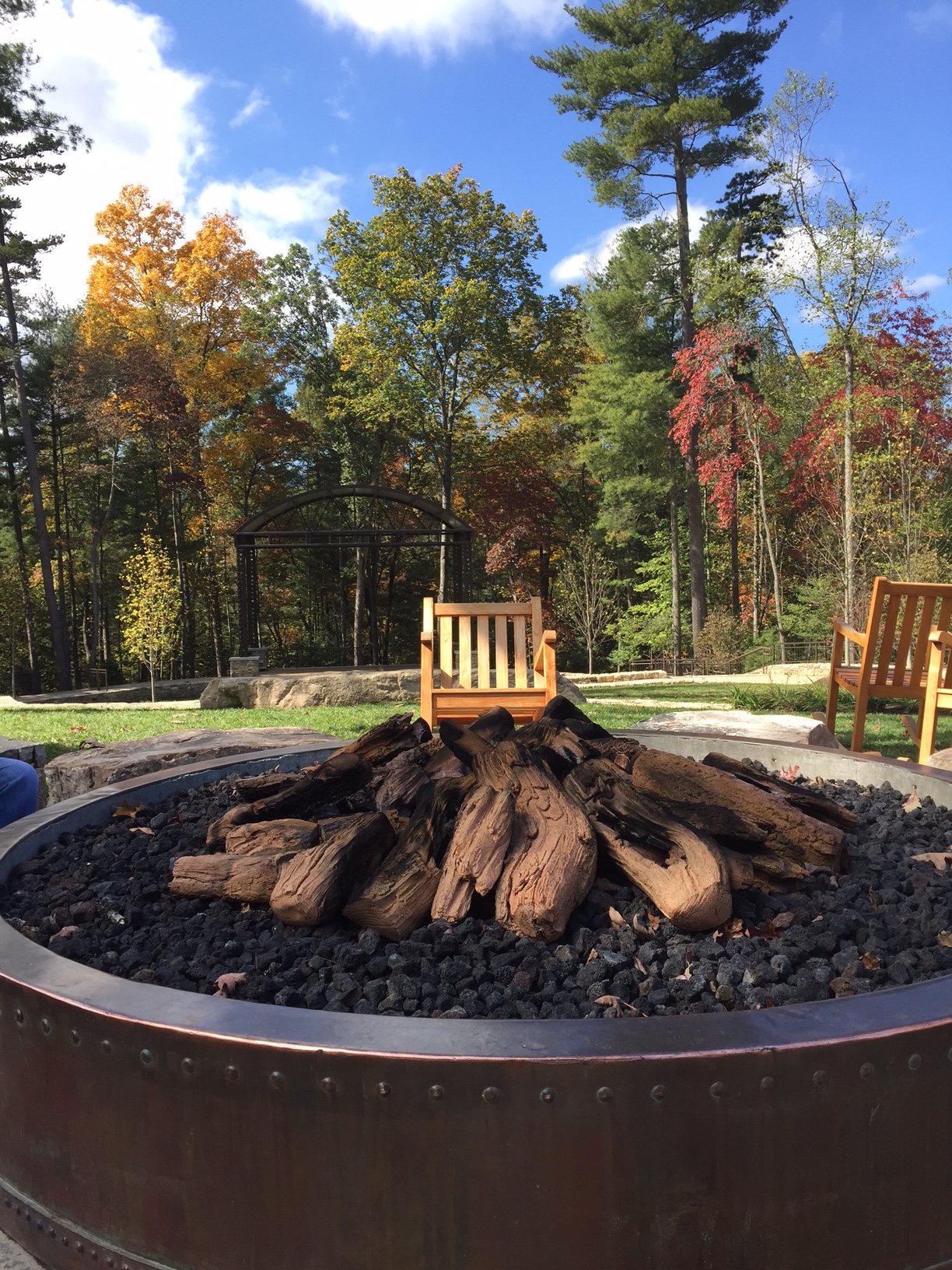 An Asheville native.  Highland was founded and remains in Asheville's East Side.  Their facility is an incredible gather place and with a live stage can suit a variety of charity or entertainment events.
Favorite Beer: The seasonal Cold Mountain Winter Ale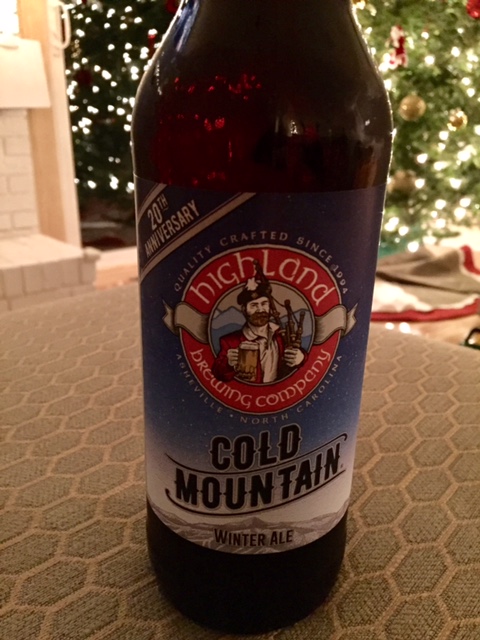 Small side note for out of towner's.  If you come across Cold Mountain at any establishment and it's for sale or on draft, get it!

The seasonal release of Cold Mountain in November is a massive event in Asheville every year.  The limited numbers produced means that you have to be dedicated to getting your hands on some when it rolls onto grocery store floors.  Within hours they are gone.  Just imagine folks filling up shopping carts with cases of it and trying to get out of the store without getting into a fight.

The victors get to brag from July to September about how many bottles they have left, if any.

Many have struggled at obtaining this annual treasure.  So order it when you see it, sip away, and remember the struggles some go through here in Asheville.
But those are only a small sample of your options available.  The most thorough guide I have found was compiled here:
 Top 40: Breweries, Pubs, Events
 Ready to Move?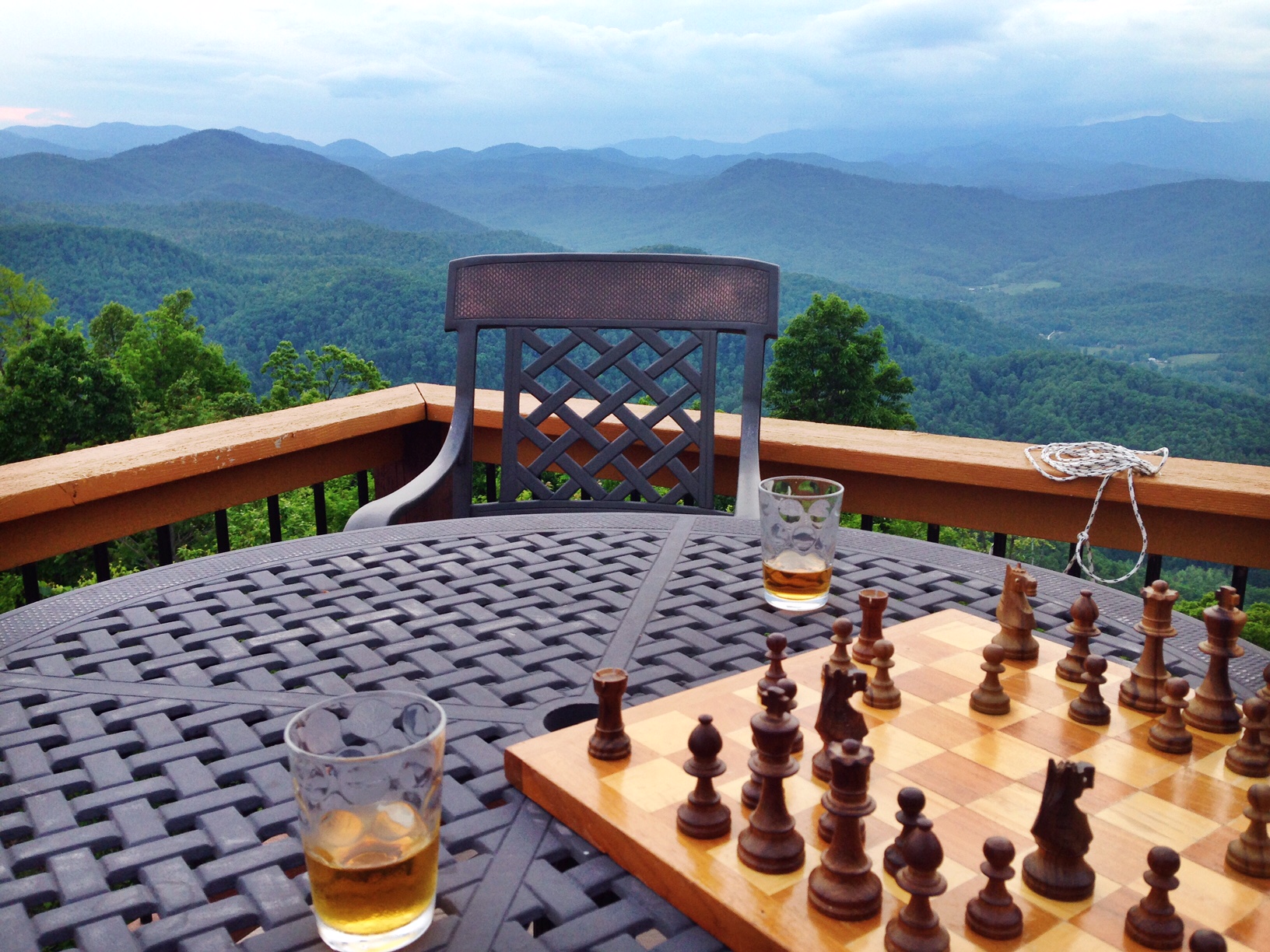 Ok, so I took this photo just outside of Asheville in Old Fort.  Yes, I think its awesome.  Yes, I love whiskey.  Yes, I will take you on in chess.
Asheville is growing by leaps and bounds and it's no wonder why!
We have amazing food, the best beer, and views that are hard to beat.  Mix that in with all the amenities you expect out of a great town and you quickly see why relocating to Asheville is a great choice.
We have a great community of caring folks to help you make the move too.  If you need a recommendation to get started we can help.
Bay Equity Home Loans – The first step is getting some financing in place for your new home or income/rental property.  Tyler Evans at Bay Equity does a great job and makes sure you're happy and informed throughout the mortgage process.
Carolina Mountain Sales – As soon as the money is sorted, it's time to starting hunting for your dream property.  Alec Cantley over at Carolina Mountain Sales has a great reputation and is always working to find, and get you into the house you want.
The Juengel Agency – Ok, so a little self promotion here.  After you have found your property and are ready to submit your offer, give us a call.  Getting a jump on your insurance is helpful in making sure your property meets underwriting standards and is easy to insure.  Working with an independent insurance agency is your best bet as we offer unbiased advice and can shop multiple companies to find you the best coverage and rates.
So come see us up in the mountains!