In October of 2012, Emily and I were returning from our incredible honeymoon up in the North Georgia Mountains.  All was right with the world.  We were eager to go pick up our dogs, Winston and Bailey, from the doggy daycare and unpack.  The last thing on our mind was wishing we had previously purchased pet insurance.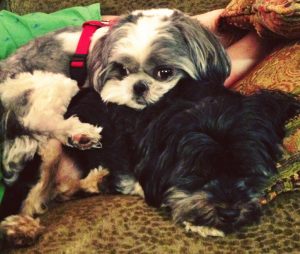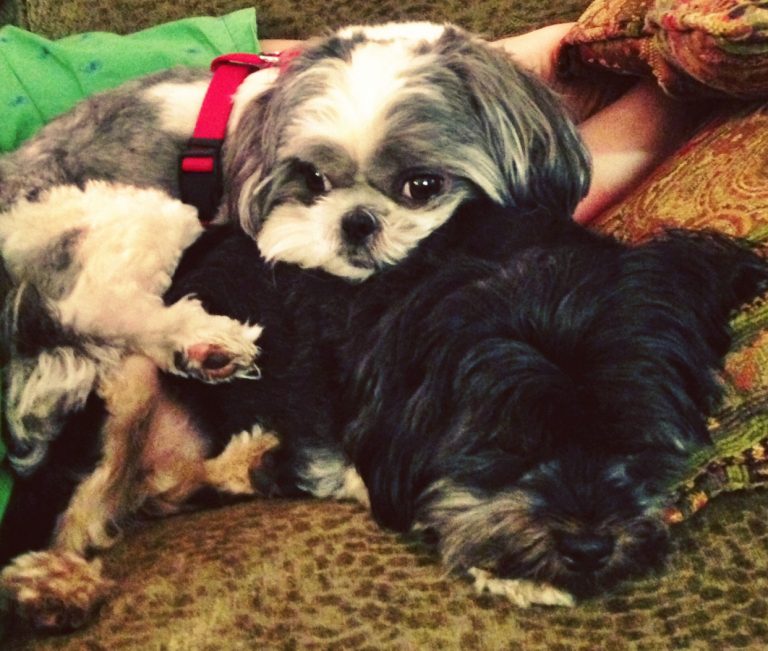 About an hour after we got home though, we noticed Bailey really couldn't walk well and he was in pain if we tried to pick him up.  At one point he was stuck in this horribly painful looking position, and couldn't move.  So we rushed him over to an emergency veterinarian office who began running some tests.
They found that his bladder had been blocked and hadn't been able to pee in days.  This caused a small tear in his bladder and led to a widespread infection.  The only option was surgery and then to wait and see.
We gave them the go ahead to do surgery and after a few days of terrified waiting and a 5% chance of pulling through, Bailey had survived and was back with us.  To say we were relieved was an understatement.  (Shout out to Dr. Cliff with Bright Cross Animal Clinic)
So after all was said and done, to bring Bailey back from the foot of the rainbow bridge, cost us just shy of $6,000!
Thankfully with the windfall from the wedding we were able to take a big chunk out of that.  But if this had happened at any other time, we would have been in serious trouble.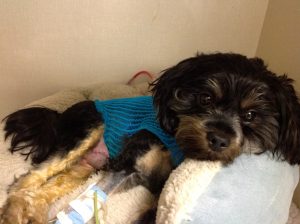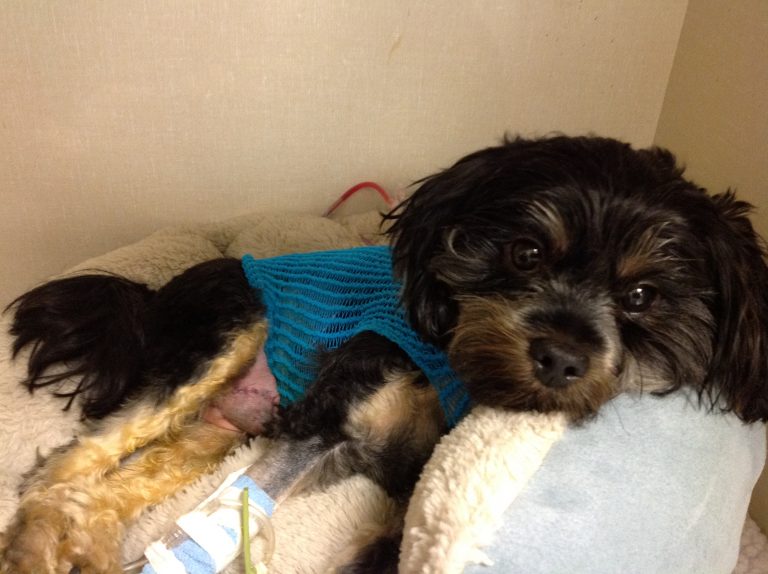 If you can't wait any more and want to get a quote started right now, click on over to our custom FIGO Quote Page. 
Make sure before you pay that you are getting the Strategic Partner Discount from our agency. You should see JUENGEL AGENCY as the Promo Code.
So How Does Pet Insurance Really Work?
The first thing to understand about Pet Insurance is that it provides a reimbursement payment either to you or directly to your veterinarian, on approved medical bills for Dogs and Cats.
That payment is determined by a few different factors including any selected deductible as well as the amount of reimbursement you chose.  The higher the deductible the lower the cost and likewise the lower the reimbursement the lower the cost.
If your pet has to be treated for a covered illness or injury you pay your part and the insurance covers the rest!
Our agency has partnered with FIGO Pet Insurance.  We chose FIGO because their policy is more comprehensive and flexible than most other options.  But, more on those reasons why down below.
What's Covered
Every Pet Insurance Policy comes with a list of core coverages.  This is really the meat and potatoes of the policy.  They include:
Veterinary Exam Fees (optional, see info at the bottom of this list)
Illness or Injury
Accidents
Emergency & Hospitalization
Surgeries
Prescriptions
Veterinary Specialists
Hereditary Conditions
Congenital Conditions
Chronic Conditions
Holistic & Alternative Therapies
Prosthetics & Orthopedics
X-Rays, MRIs, CAT Scans, Ultrasounds
Hip Dysplasia
Cancer Treatments
Knee Conditions
Also, not included in the core coverage but optional for a extra charge is the Exam Fee Reimbursement.  This coverage will pay any exam or office fees associated with an illness or emergency visit.
(These are just the main coverages and additional coverages are available)
Want to really dive into all the details?  Here are the full Sample Policies from FIGO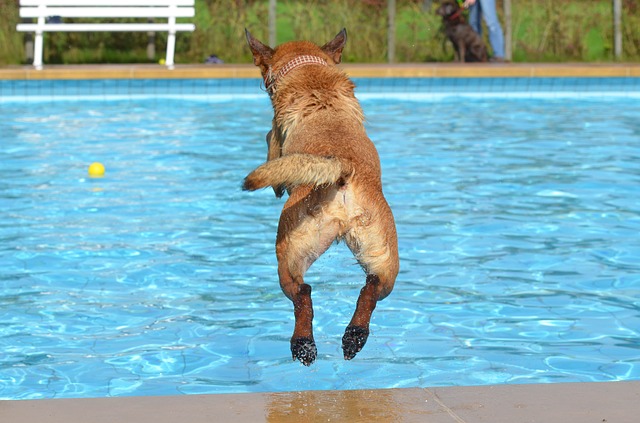 Deductible Options
Your Pet Insurance Policy comes with several deductibles to choose from:
(The higher the deductible, the lower the cost and vice versa)
Reimbursement Options
You can choose from the following amounts of what the insurance policy will pay, after your deductible:
100% (Only available through FIGO)
90%
80%
70%
(The lower the percentage of reimbursement, the lower the cost and vice versa)
FIGO Plan Options
With FIGO you can also choose from three different plan levels.  Every policy comes with a long list of approved coverages, but there are some special coverages that you may want to include.  For example:
Ultimate – Offers the core coverage with the highest limits for special coverages including

Unlimited Annual Benefit
$1,000 for Behavior Problems
$500 for Emergency Boarding
$500 for Lost Pet Advertising and Reward
$1,000 for Unexpected Death

Preferred – Offers the core coverage with some special coverages at lower limits

$14,000 Annual Benefit
$500 for Behavior Problems
$250 for Emergency Boarding
$250 for Lost Pet Advertising and Reward

Essential – Offers the core coverages at a great rate

$10,000 Annual Benefit
$250 for Behavior Problems
---
Happy Client:  Meet Junior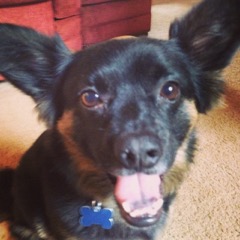 I have been considering getting pet insurance for Junior for awhile now. Junior is the love of my life and my only child. He is turning 10 this year but still acts like a puppy! I want him to be around for as long as possible and to continue to live a happy and healthy life. -Kerri
---
The Fine Print aka Exclusions and Things to Know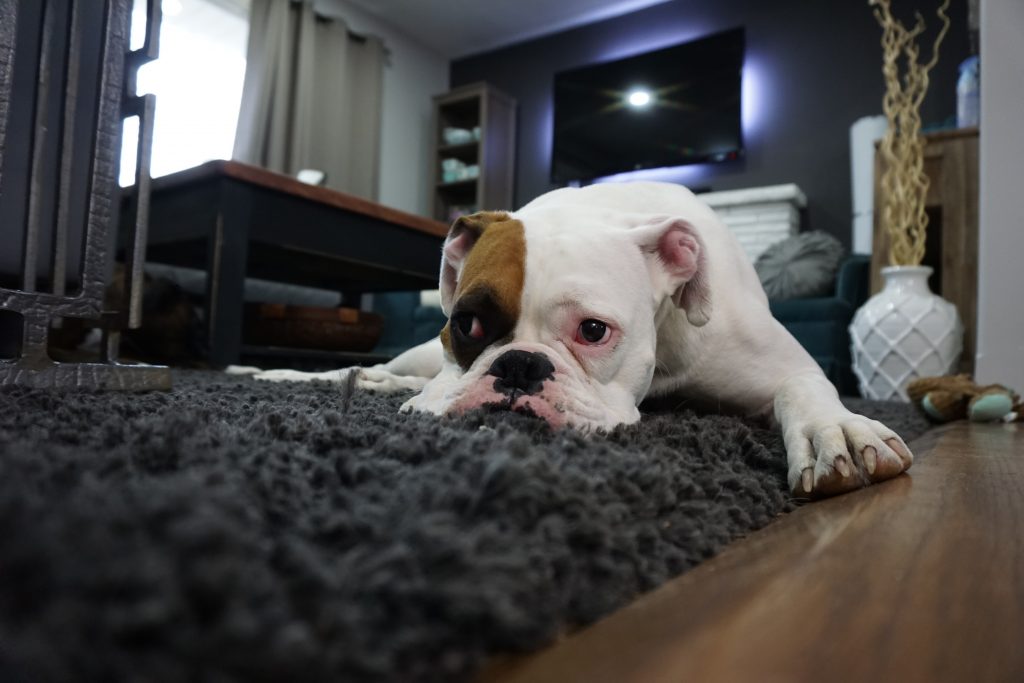 I've never come across an insurance policy that didn't some fine print.  Insurance is technically a legal contract after all.  So here are a sample of SOME exclusions and important things to know.
Exclusions
Please know that these aren't ALL the exclusions.  If you want to see the full list just scroll up to the sample policy links above.
Pre-existing Conditions
Routine or Preventative Care
Spaying or Neutering
Experimental Procedures
Breeding, Pregnancy or Giving Birth

 

Cloned Pets or Cloning Procedures
Cosmetic Surgery
Coprophagia (I didn't know this until today, but this is apparently the medical terminology for eating poop.  So thats kinda weird.)
Obedience and Training Classes and Devices
Grooming
Neglect or Abuse
Important Things to Know
There are some really important things to know when starting a policy.
You need show the insurance company your pets most recent exam record, from within the last 12 months.  If your pet hasn't been then you need to have an exam completed within two weeks of signing up.
Also, there are some Waiting Periods on new policies:
1 Day on the Policy Effective Date
1 Week on Accident Coverage
2 Weeks on Illness Coverage
6 Months on Knee Coverage (Can be waived by getting a knee exam within 30 days)
Mid-Blog Break for a Video of Dogs!
Why Did We Choose FIGO?
There are several Pet Insurance companies out there and they all offer decent coverages.  At our agency we chose to partner with FIGO for a number of reasons.
They not only offered the broadest coverage out of any company, but they also had a very user friendly tech interface with an amazing mobile app, with new features on the way.
Coverages
When it comes to coverage, FIGO has it going on.  On their website they have wonderful Comparison Charts that breakdown the differences between them and their competitors.  But here is the quick list where they excel ahead of the pack.
Unlimited Lifetime Benefit Plan
Three Flexible Plans for Illness & Injury
One Annual Deductible
Optional 100% Reimbursement Coverage
Optional Exam Fee for Illness & Injury
Of those benefits one stands out as being extra helpful, the single annual deductible.  If one accident happens in January for example, and you have to pay your full deducible, then another accident occurs in July, you'll not have to pay any more.  It's similar to your own Health Insurance and is not the same with every Pet Insurance company, so add that list of reasons we love FIGO.
Technology
User friendly and intuitive technology is huge bonus when talking about insurance, an industry notorious for being behind the tech curve.
With FIGO they have made just about everything easy and convenient for the client and they roll out new features all the time.
Now, with the FIGO Pet Cloud, they have really allowed you as a client to quickly track and compile all of your pets health and vet information.  The features with the FIGO Pet Cloud include:
Upload and send important documents
Share your docs with your vet or anyone else who needs it
Cloud based for easy access anywhere
Personalized pet tags with a with information to a lost pet be identified

Includes a way for the finder to contact you quickly

Keeps up with shots and important reminders

Sends you text or email alerts

Live Vet Chat (Coming Soon)

Gives you the ability to chat with a Vet live through the Pet Cloud to ask questions and help diagnose issues at any time.
Claims
Claims are now easier than ever.  In three easy steps FIGO has streamlined this process to take the confusion and worry out.
Upload the Vet bill electronically into the Pet Cloud
Give a quick recap of what happened
Receive your payment immediately!
Thats it!  It really is one of the easiest claims processes I have ever encountered.
If  I had choose one company whose claims processes was the most simple, streamlined, and fastest, it would have to be FIGO
If you want to also check out some additional claims info, check out their FAQs page.
Pet GPS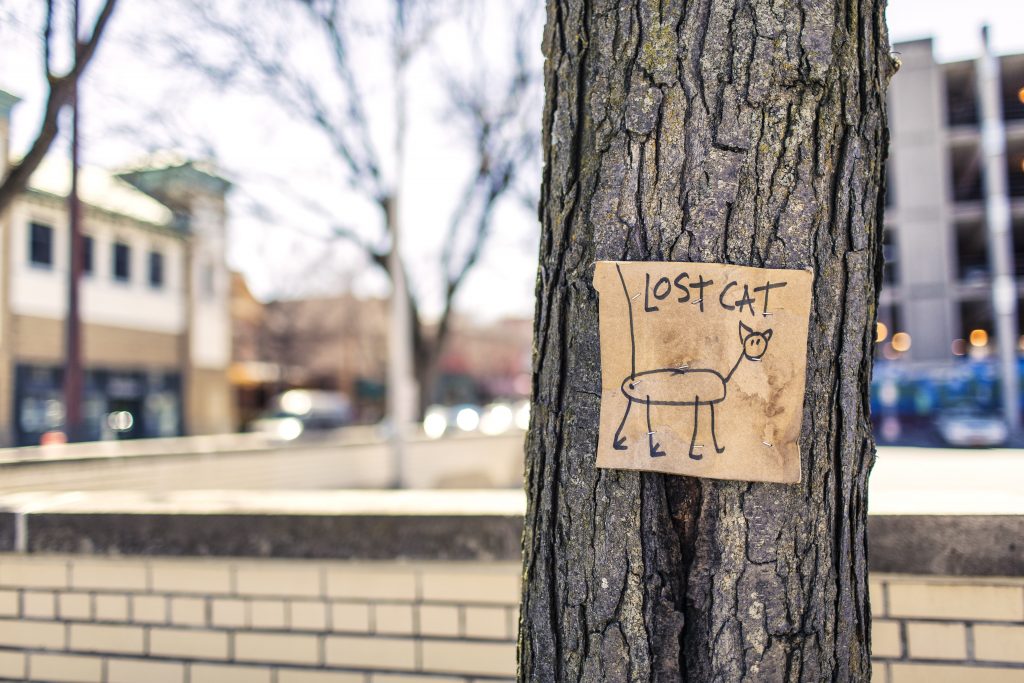 FIGO also partnered with a great company that has released a pet tracking device! With the Gibi collar, now you are able to track your pet in real time, on your FIGO Pet Cloud.
You can set boundaries and alerts if your pet wanders off.  It would be perfect if you know your dog tends to jump fences, likes to run wildly through the neighborhood, or ESPECIALLY if your family members have a tendency to leave gates open in your yard… (Personal experience here!)
---
Happy Client: Meet Chico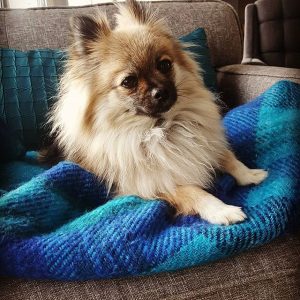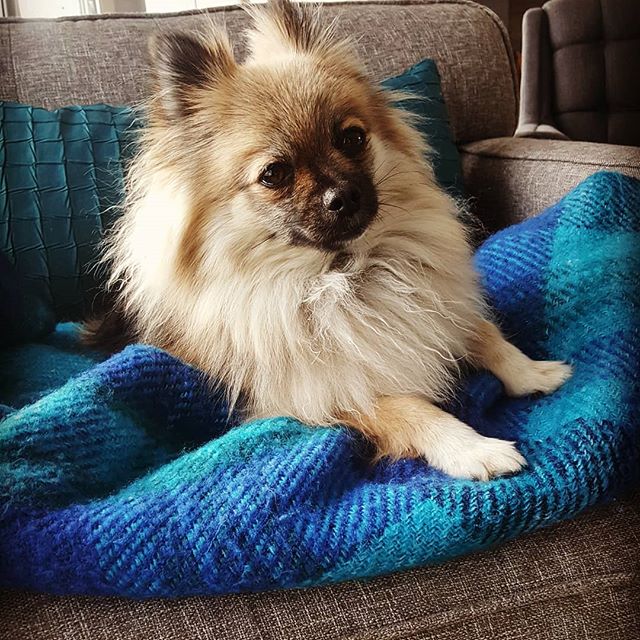 In short, Chico is part of the family and my fur child.  We got him at exactly 8 weeks and he started training at 8 weeks and one day.   He is my service animal and he has become indispensable because he adds so much to the quality of life.   He helps me with my neurological problems that has progress with my systemic lupus.  He is also vital to helping me with my depression not just because he is cute but because he recognizes chemical and shifts in my body and he alerts me, kisses, me and reminds me to stay happy.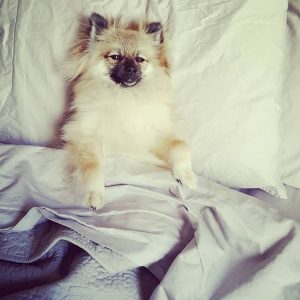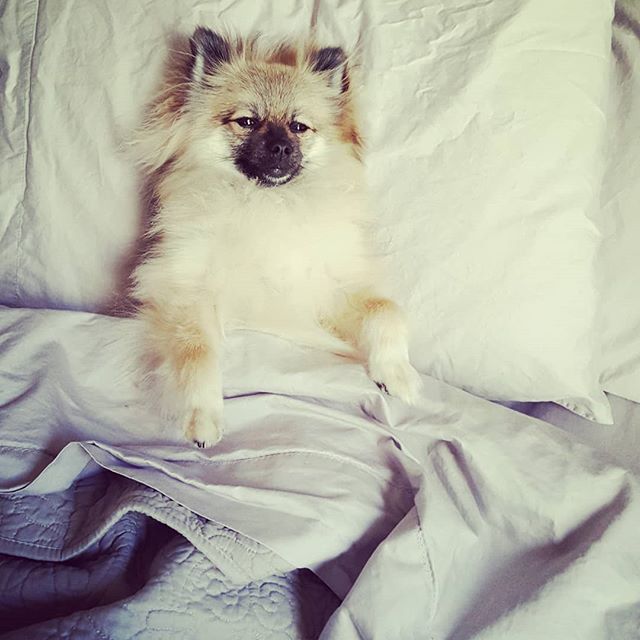 I decided to get Chico insurance because he is not just the cutest thing around but because he is an integral part of my well being and I wanted to ensure he had the same quality of care I do, should he need it.  As a life long dog owner I haven't had one single pup that at some point didn't have an emergency or condition, at some point, that involved high medical bills.  Medical stays, and care are costly for both human and canine and with my chronic illness,  Chicos pet insurance gives me peace of mind and that is priceless.
Follow Chico and 28 Links Lane on Instagram @vshine_vacationrental
---
What Does Pet Insurance Cost?
Now comes the catch right?  All of the information above is great and wonderful, but whats the point if you can't fit it into your budget?
Pet Insurance can be pricey but it can also be very affordable.  Also you can modify your policy to keep your costs low by taking on a higher deductible or a lower reimbursement amount if something were to happen.
Here are a few case studies I've put together to show you some examples of what you might be looking at.
Dog Rates
Insurance costs for different dog breeds can vary, but these will show a general idea of what those costs might look like.
1 Year Old, Male, Shih Tzu:
*These rates can be adjusted up or down by increasing and or decreasing the Deductible and Reimbursement amounts.
3 Year Old, Female, Golden Retriever:
Cat Rates
Cat breeds, likewise can vary, so it's best to get an accurate quote from us for your pet.
4 Year Old, Female, Himalayan Cat:7 Year Old, Male, Exotic Shorthair Cat: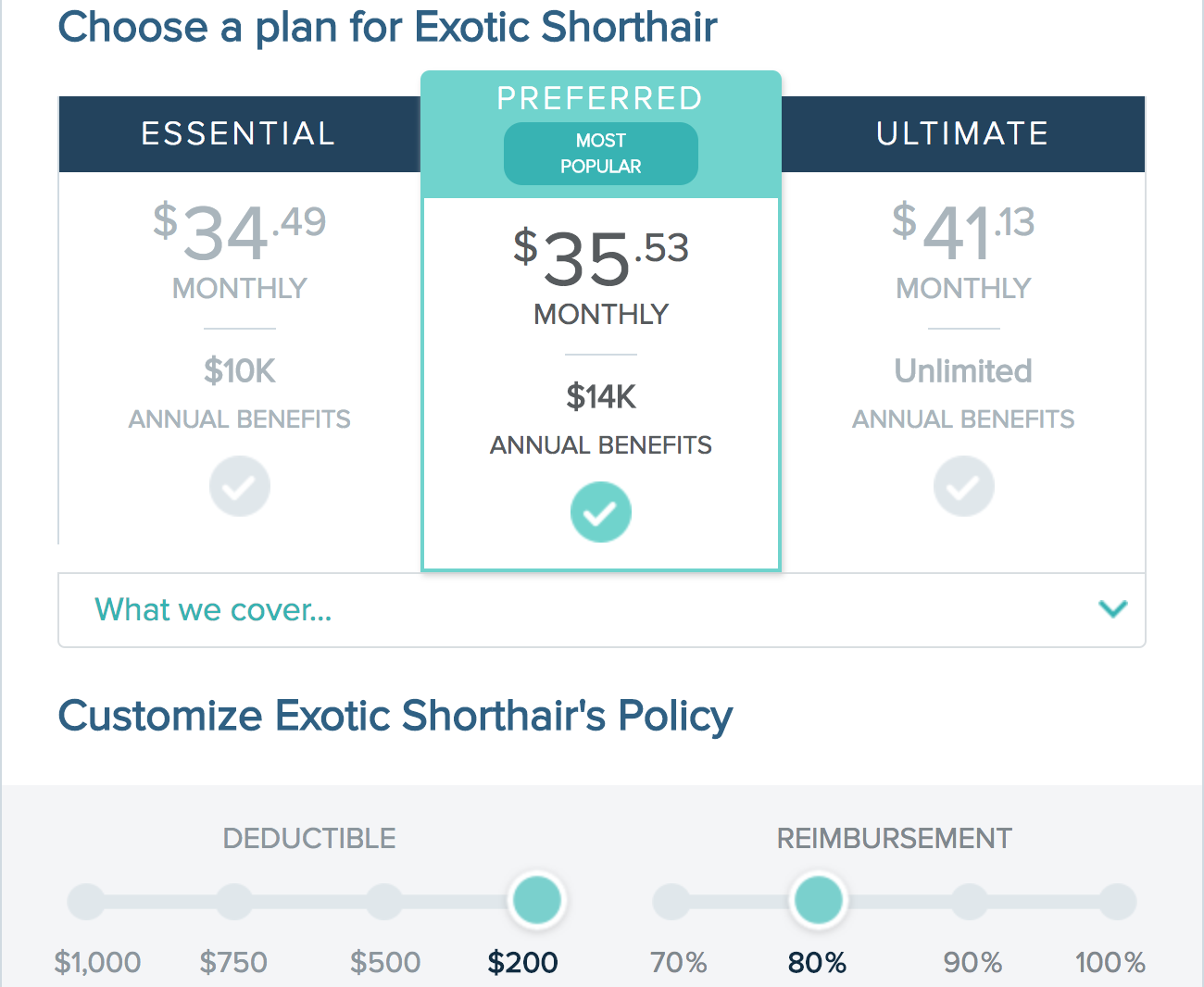 So that gives you a good idea of where rates could be.  Depending on the options you choose, I've seen as low as $22/month and as high as $100/month.  It all just depends on the breed and age of your furry friend.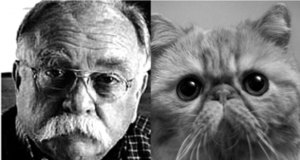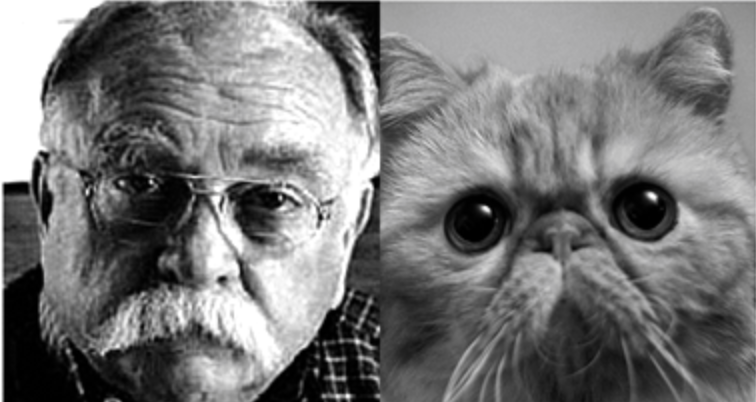 As a quick side note, that last cat I showed you a quote on, the Exotic Shorthair, is one of my favorite cats.  The reason why?  Because they look like the cat version of Wilford Brimley!
The Wrap Up
OK, so you've seen most of the in's and out's of what Pet Insurance is,  specifically from the company we lean on the most, FIGO.  I definitely understand that Pet Insurance won't be for everyone, but I will say for a relatively low cost, it can certainly take away the financial impact and stress of a sick or injured pet.
I know Emily and I wish we had it in place when we had a pet emergency.
If it's something you have never heard of and are interested, or you've known about it and haven't had a chance to get a quote, just let us know!  You can request a quote directly from us just below or you can go directly to FIGO and get your quote.
If you go directly though make sure to CLICK HERE and make sure it reflects our Promo Code, JUENGEL AGENCY, so you can get the discount for partnering with us.
So reach out and let us help!  Our two pet insurance specialists are standing by to help you get started.